Single Load Sensor XCL-171
particularly suitable for use in single load measurement and industrial force monitoring applications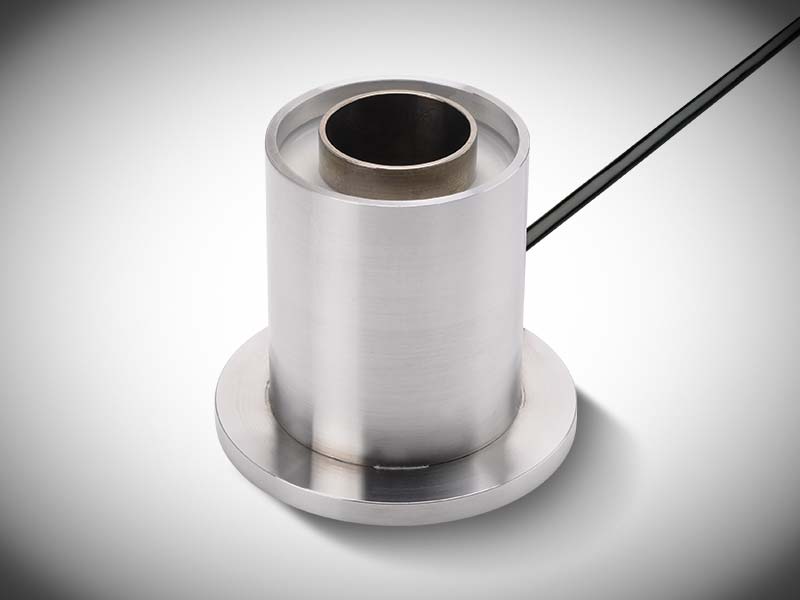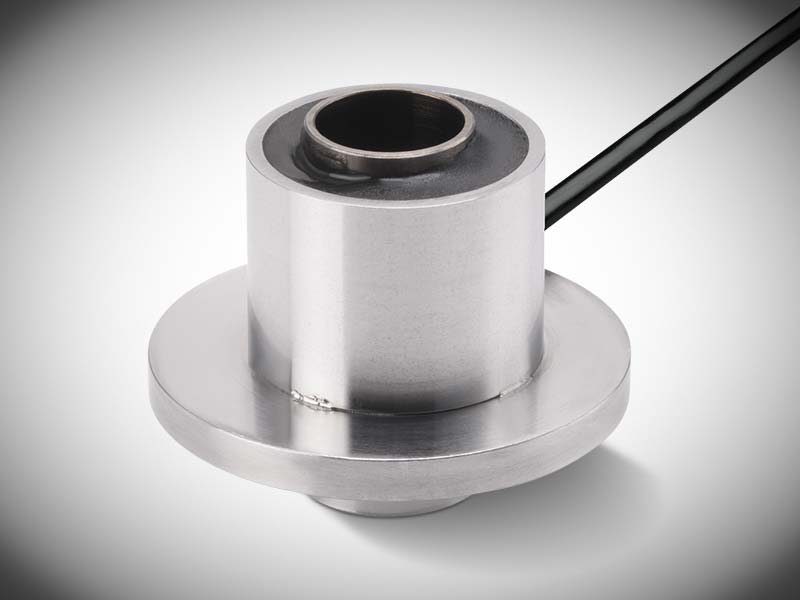 For accurate measurement of individual forces
The Sensors of the XCL-171 series are mounted on the suspension of a rope or belt and directly connected to a load measuring device with single Sensor evaluation. Different load measuring devices are suitable for the evaluation of the individual Sensors.
The Sensors are unit-sensitive, i.e. they are always supplied with a calibrated output signal. Due to this unit sensitivity, a meaningful load value is already available after installation. Therefore, no additional calibration with load weights is necessary in advance.
By means of the Load Sensors, each rope load can be measured and monitored individually. In addition, the individual rope tensions can be monitored and adjusted.
Properties:
Time saving due to simple and universal installation directly in the rope suspension system
Monitoring of rope tensions during operation for precise maintenance
Setting of uniform rope load during installation or pre-commissioning
Unit-sensitive

🠒

Can be used without calibration weights
Compare this Product
Downloads
Data sheet XCL-171
---
3D-CAD XCL-171-9500N
---
3D-CAD XCL-171-13000N
---
3D-CAD XCL-171-15kN
---
3D-CAD XCL-171-22.5kN
---
Installation and deployment
Electrical connection
The Sensors from X-Sensors are based on a strain gauge full bridge with strain gauges. The output signal for this Sensor is specified in mV/V. Various input modules of controllers already allow the direct connection of Force Sensors with strain gauge full bridge.
In addition, load measuring devices are available which connect the Sensor to the control.
Mechanical connection / design
The advantages of the compression Force Sensors are the simple handling. The force acting centrically from above is measured.
The various Force Sensors are versatile and are used in the areas of material testing machines, hardness testers, measurement of compressive forces, press-in force control and as Load Cells. The mounting of the strain gauge Force Sensors is uncomplicated, either via the thread, the inner diameter or via the prefabricated holes, depending on the model.
Details Anzeigen
| | |
| --- | --- |
| Anwendung | |
| measuring range | |
| mounting location | |
| (K) Measuring range (in kN) | 13, 20, 6, 9.5 |
| (K) Mounting position | fixed point, Single rope load measurement |
| (K) Electrical connection | USB-plug |
| (K) Output signal | 1.5 mV/V |
| (K) Input sensitivity (in mV/V) | 1.5 |
| (K) Cable length | 1.0 |
| (K) Design | through hole |
Contact us!
We are happy to answer your questions about our sensors and find a solution for your application.

X-SENSORS AG
If you have any questions about our products, we are at your disposal.
X-SENSORS