Load measurement on lifts
With our solutions you can realise load measurements in all conceivable installation situations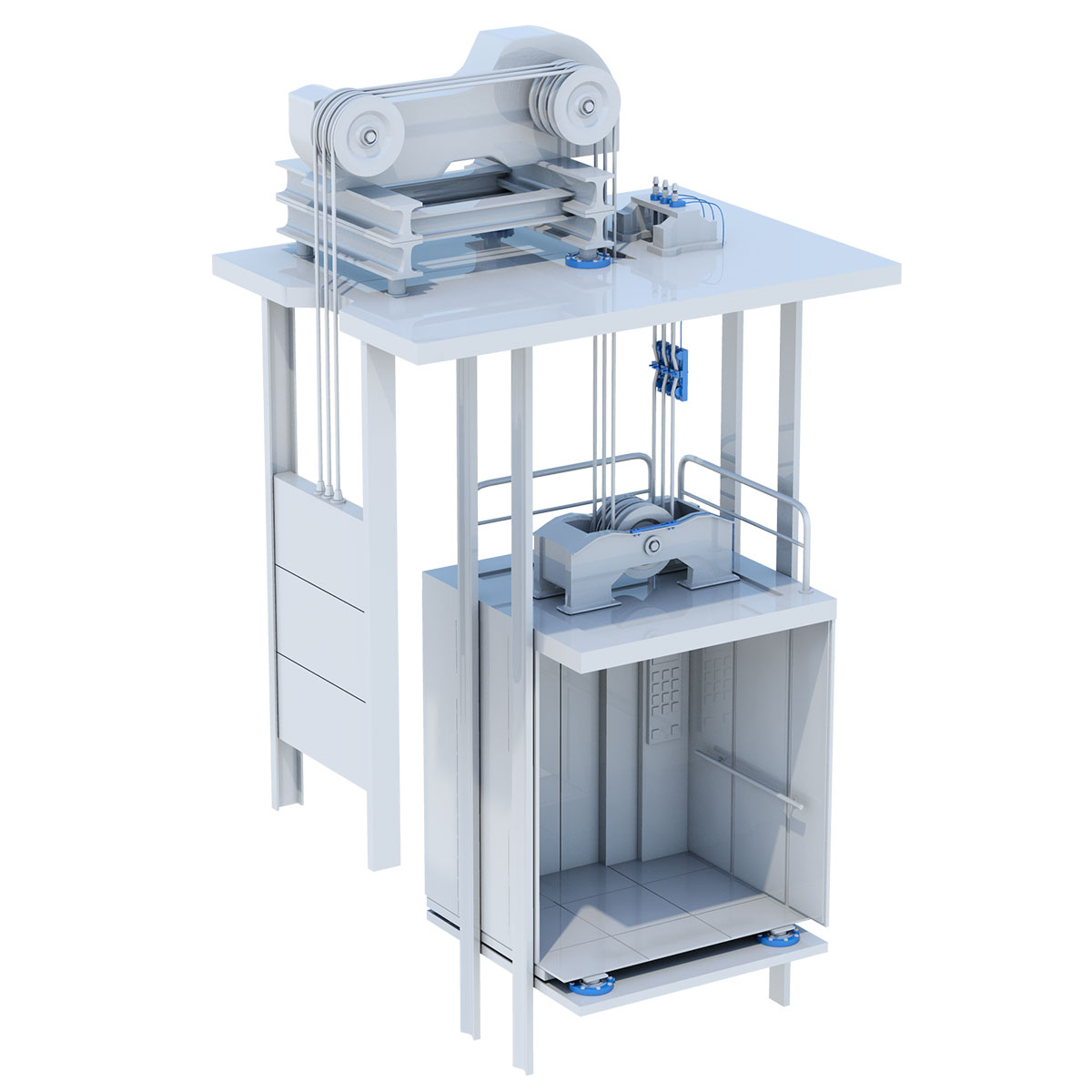 Load measurement on the lift at any location
For new lift installations, accuracy and economic factors are often decisive.
For lift modernisations, the focus in Sensor selection is on easy installation, fast commissioning and a wide product range of Sensors. We offer flexible and modular solutions for load measurement on lifts that meet all requirements.
X-SENSORS offers a wide experience in modernisation projects of sensors on lifts.
Are you thinking about which lift sensor is best suited for your task?
We will advise you on the selection. With our many years of experience, we will work with you to find the optimal solution for your lift, both technologically and economically.
Measurement at fixed point
Sensors for measurement at the fixed point can be easily mounted and are ideal for measuring the rope load.
A measurement of the individual rope load is possible, whereby a continuous monitoring takes place by which an even rope load can be guaranteed. Only short cables need to be laid from the measuring point to the control unit. This method has no influence on the legally prescribed overhead clearance of lifts and is therefore particularly suitable for new installations and modernisation projects.
The Sensors have an innovative and effective overload protection. X-SENSORS thus offers a unique solution on the market, with a large number of realised applications.
Measurement on the yoke is a cost-effective solution because only one Sensor is needed, which can be easily mounted without mechanical modifications.
At the same time, the accuracy can be significantly increased by connecting a second sensor to the evaluation unit. The sensors are overload-proof and the method is also suitable for modernisations as well as new installations. Highly sensitive Sensors are available for yoke measurements with particularly low elongation, or for particularly short yokes, sensors with a length of only 100 millimetres.
Measurements can be made in a wide measuring range from 300 kg to 5 t.
Measurement on the car floor
Measurement at the car floor enables maximum measurement accuracy. Thus, zero load measurements are accurate to within 5 kg to detect empty cabins with certainty. Due to the high resolution of the sensors (1:1000), small loads (e.g. 240kg) can be measured just as accurately as large loads (up to 10 t).
Measurement on engine frame
Measurement under the motor frame is particularly effective for new installations, but it is also an interesting alternative for modernisations.
Installation is child's play and only short cables need to be laid from the measuring point to the control unit. The measurement can be carried out with two sensors and is therefore particularly cost-effective. At the same time, it is easy to increase the accuracy of the results by adding more Sensors. The sensors are overload-proof.
Load measurement system / Evaluation system
Evaluation units from X-SENSORS convert the measured values from Sensors into current, voltage, frequency, LONbus and relay output.
The electronics carry out a zero point correction for particularly precise measurement results by means of floor detection. In addition, the evaluation units have a programmable slack cable detection.
Contact us!
We are happy to answer your questions about our sensors and find a solution for your application.

X-SENSORS AG
If you have any questions about our products, we are at your disposal.
X-SENSORS