Force measurement on injection moulding machines
Use our solutions to measure pressures and forces to ensure consistent part quality.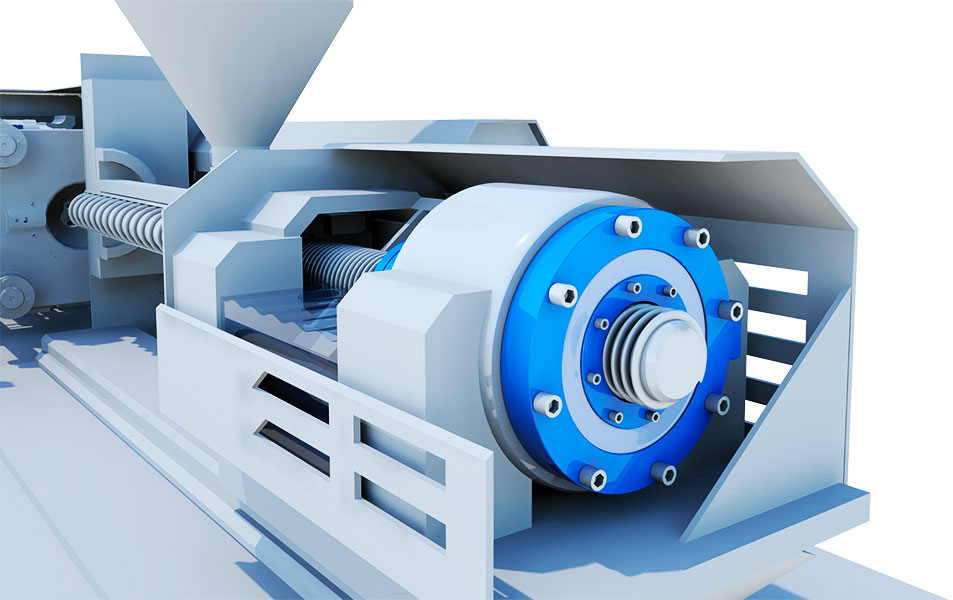 1
Measurement of closing force and mould protection
2
Measurement of closing force and mould protection
3
Injection pressure behind the screw conveyor
4
Injection pressure behind the screw conveyor
Force and Strain measurements on injection moulding machines at any location
In injection moulding technology, all-electric machines are gaining ground. This allows clean and low-noise production with little energy input.
X-SENSORS offers extensive knowledge and experience in sensor technology to develop solutions that ensure consistent product quality and reliably running processes. The Sensors are field-proven, they are stable and work very precisely. We have Sensors that can be installed in injection moulding machines at all locations. This makes it possible to implement cost-efficient solutions for customers' requirements and wishes in a short time. The sensor technology can – correctly placed – be used as mould protection with a dynamic of up to 1:2000.
X-SENSORS offers a great deal of experience in taking measured values from injection moulding machines.
Are you thinking about which sensor is best suited for your task?
We will advise you on the selection. With our many years of experience, we will work with you to find the optimum solution for your plant, both technologically and economically.
Measurement of closing force and as form protection
Strain Sensors determine the closing force by measuring the deflection of the fixed plate.
Very accurate measurement results are achieved both cyclically and statically. The Sensors are easy to install and are available with various standard interfaces. A large variety of types allows installation under different spatial conditions.
A functioning mould protection protects the tool and the machine. At the same time, a very sensitive force measurement can be achieved with our Sensors. Even PET bottle caps are not destroyed because two sensors are used to measure the force flow in the lower and upper flap area. In this way, collisions are detected over the entire mould area.
The calibration/checking of the closing force is carried out via a high-load cylinder and compares the indicated closing force with the actual/real closing force. Forces of up to 5000kN are measured. High-load cylinders work linearly, they are overload-proof and very robust. They can then be connected directly to an indicator.
Injection pressure behind the screw conveyor
The measurement of the injection pressure behind the feed screw is very linear and zero-point stable.
The Sensors are FEM-optimised and robust up to 150 percent. They have outputs and can be precisely adjusted to the required injection force. The Sensors are very temperature-stable and enable maximum consistency of the shot weight.
Contact us!
We are happy to answer your questions about our sensors and find a solution for your application.

X-SENSORS AG
If you have any questions about our products, we are at your disposal.
X-SENSORS